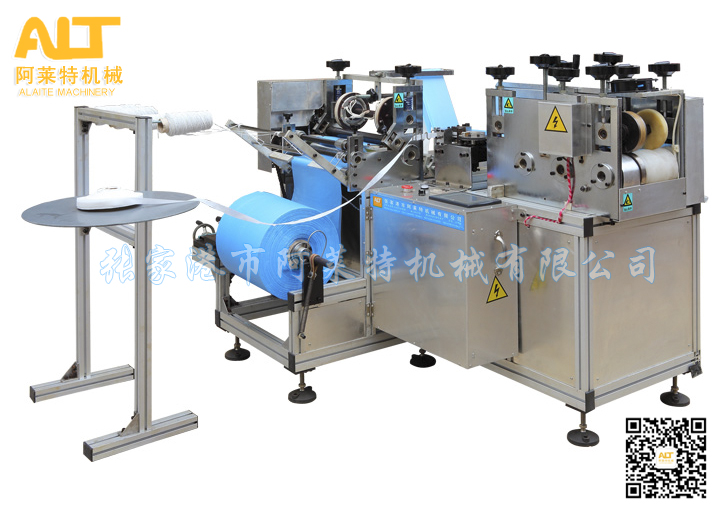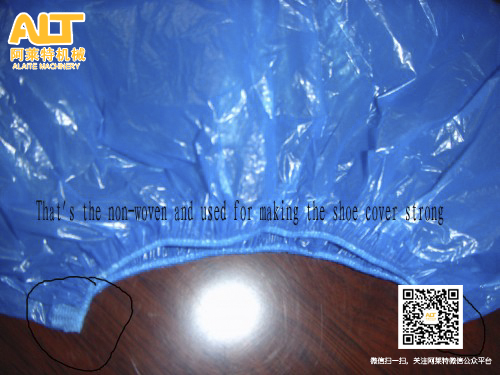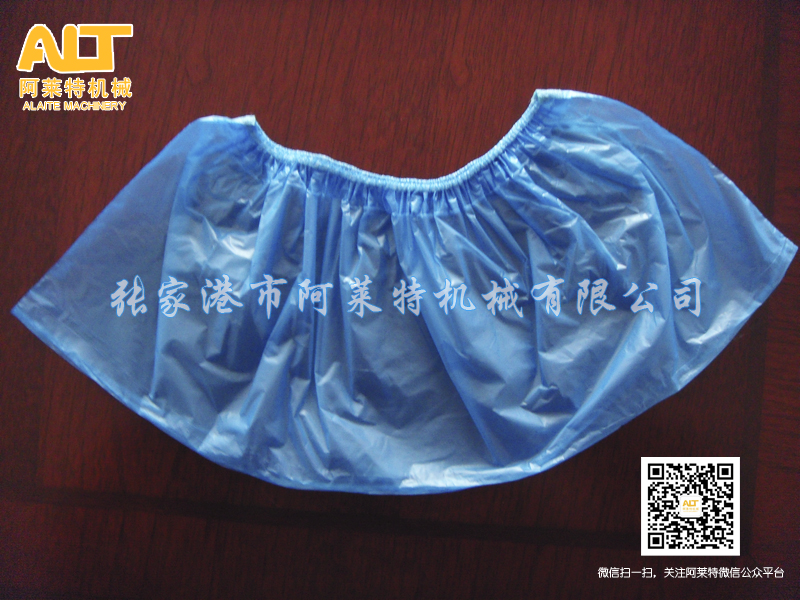 1. performance characteristics
This machine is a one-time production of PE or CPE plastic shoe cover machine, from raw materials to finished product output for all automated production. The use of advanced man-machine interface touch control, PLC programming, photoelectric detection of material shortage and other automatic shutdown. PE or CPE raw material bonding using adjustable ultrasonic and controllable electric welding combined. Shoe sets of rubber at both ends of the other non-woven strip reinforcement welding, the product is more robust and stable.
2. Technical parameters
Power: 380V or 220V 50hz
Power: 4kw
Design speed: 200 tablets / min
Production speed: 60-150 tablets / minute
Overall dimensions: 1580 * 1170 * 1220mm
Wooden box Packing size: 1640 * 1230 * 1500mm
Net weight: 420kg
Gross weight: 500kg
Shoe cover conventional size: 15 * 40cm
Material requirements: PE film material width: 33-34cm Weight: 10-15gsm
Price: 55,000 tax (offer valid for 30 days)
Delivery time: 20-30 days
Payment: 30% advance payment, the contract into effect, the machine is completed, the demand side to the factory acceptance, payment of goods.
Video link: http://v.youku.com/v_show/id_XNDI3MDIzMDA0.html
Warranty
1. One year from the date of purchase of the user is responsible for the warranty.
2. Warranty items: mold, ultrasonic generator, transducer, electronic control.
3. Normal wear and wear parts are not covered by the warranty, such as bearings, blades, static eliminator and so on.
Warranty:
1. If an accessory is damaged, the user can disassemble and send the manufacturer to replace or repair.
2. Our technical staff should be on-site customer service, but accommodation, travel expenses are responsible for the user (except for domestic).
In the following circumstances, the factory is no longer responsible for the warranty, the implementation of fee repair:
1. Man-made damage, such as damage caused by foreign bodies falling within the machine.
2. The user has not been repaired or has been disassembled by the manufacturer.
3. User replacement parts and so on.
4. User production voltage instability caused by electrical damage.
5. User self-handling damage.